近年来,美国一直试图打造地缘争夺的"小圈子",推动集团对抗,美国遏制中国的企图昭然若揭,在美版知乎Quora上,美国网友提问道:美国怎样做才能阻止中国超越自己?这引起各国网友的围观和热议,他们纷纷撰文作答,认为美国的杀手锏已经用完了,面对这一趋势,已经无能为力。

问题:美国怎么做才能阻止中国超越自己?

美国作家格林伍德的回答
In fact, the United States has been trying to stop China's development. In extreme times, it even used nuclear blackmail, but all failed. Fearing the power of socialist China, the United States imposed a comprehensive blockade on China at the beginning of the founding of the people's Republic of China in 1949.
事实上,美国一直试图阻止中国的发展,极端时期甚至使用核讹诈,但全都失败了。由于害怕社会主义中国的力量,美国在1949年建国初期就对中国实行了全面封锁。
In 1949, the United States, together with 16 developed countries such as Britain, France, Germany, Italy and Japan, established the Paris Coordination Committee to restrict the export of advanced technologies, raw materials and finished products from developed countries to the socialist camp, which lasted for 45 years.
1949年,美国与英国、法国、德国、意大利、日本等16个发达国家一道,成立了巴黎协调委员会,目的是限制发达国家先进技术、原材料和成品向社会主义阵营的出口,该限制持续了45年。
As we all know, from 1949 to 1978, China has been one of the poorest countries in the world. It is hard to imagine what it would be like for a new country that needs development to encounter the economic blockade, diplomatic blockade and military threat of a superpower, but China has personally experienced all this.
众所周知,从1949年到1978年,中国一直是世界上最贫穷的国家之一。难以想象,一个需要发展的新生国家遇到超级大国的经济封锁、外交封锁和军事威胁会是什么样子,但中国亲身经历了这一切。
In addition, the United States opposes the restoration of China's seat in the United Nations, manipulates the United Nations to pass an embargo resolution on China, and strictly restricts and interferes in the exchanges between other countries and China, even in normal trade.
此外,美国反对恢复中国在联合国的席位,操纵联合国通过对中国的禁运决议,严格限制和干涉其他国家与中国的交往,甚至在正常的贸易中也是如此。
In recent years, in order to block China's industrial upgrading and technological progress, the United States has imposed a technological blockade on China, such as curbing Huawei. The Federal Communications Commission has banned domestic telecom operators from buying Huawei equipment.
近年来,为了阻断中国的产业升级和技术进步,美国对中国实施了技术封锁,比如遏制华为。美国联邦通信委员会已禁止国内电信运营商购买华为设备。

芯片制裁
The United States also persuaded several countries to stop communication cooperation with Huawei in 5g and blocked the supply of components required by Huawei and other Chinese high-tech companies. In order to curb the export of Chinese talents, the US government has imposed visa restrictions on students studying in the United States.
美国还说服几个国家停止与华为在5G方面的通信合作,并阻止华为和其他中国高科技公司所需的组件供应。为了遏制对中国人才的输出,美国政府对在美国学习的学生实施了签证限制。
However, these measures did not achieve the expected effect of the United States, but let China break through the encirclement again and again and form its own technological advantage.
然而,这些措施并没有达到美国的预期效果,反而让中国一次又一次地突破包围圈,形成了自己的技术优势。
It can be said that the Chinese people are most aware of the difficulties of being blocked, and they also know the meaning of self-reliance and self-improvement. Atomic bomb, high-speed railway, large aircraft, heavy-duty spacecraft, satellite navigation system and domestic chips - almost every major technological breakthrough and scientific achievement in China is accompanied by blockade and breakthrough.
可以说,中国人最清楚被封锁的困难,也更懂得自力更生、自强其精的含义。原子弹、高铁、大型飞机、载重飞船、卫星导航系统、国产芯片——中国几乎每一项重大技术突破和科学成果都伴随着封锁和突破。
In recent decades, China has received "special treatment" from western countries, including economic sanctions, technological blockade, public opinion attack, cultural infiltration and so on. Its only purpose is to prevent China's rise. However, it is obvious that no one can prevent such a strong, diligent and United Chinese people from creating a better life, and no country can prevent the rise of China's economic, technological, military and comprehensive strength.
近几十年来,中国受到西方国家的"特殊待遇",包括经济制裁、技术封锁、舆论攻击、文化渗透等,其唯一目的是阻止中国的崛起。但显而易见的是,没有人能阻止这样一个强大、勤奋、团结的中国人民创造美好生活,任何国家都无法阻止中国经济、技术、军事和综合实力的崛起。
Cooperation with China is the general trend, and the route of sanctions can only be self defeating. Once Americans understand this, it will help improve US China relations.
与中国的合作是大势所趋,制裁的路线只能弄巧成拙。一旦美国人明白了这一点,这将有助于美中关系的改善。
Since 1982, I have been working in China on behalf of American and Australian companies, including selling products, software and services to China. During this period, I participated in various cooperation between the two sides.

网友马修•泰伯的回答
自1982年以来,我一直代表美国和澳大利亚公司在中国工作,内容包括向中国销售产品,软件和服务,期间我参与了双方的各种合作。
According to my observation, the answer is as follows:
根据我的观察,答案如下:
In the early 1980s, when China and the United States were on their honeymoon, no one thought or bothered to think that the Chinese would become competitors of the United States.
八十年代初期,当时中美两国正处于蜜月期,没有人想过或费心去想中国人会成为美国的竞争对手。
Everyone believes that China will liberalize, become like the United States, become a "partner" of the western world, share technology back and forth, and become like us. Although it backfires, they are firmly following their own path.
每个人都认为中国会效仿西方体制,变得像美国一样,会成为西方世界的"合作伙伴",会来回分享技术,会变得像我们一样,虽然事与愿违,他们坚定地走着自己的道路。
Everyone looked at China and said, alas, they are really too backward. I remember when China sent people to Los Angeles, demolished an old closed power plant, transported the whole set of things, machinery and equipment and even brick by brick to China, and reassembled it to revitalize it.
每个人都看着中国说,唉,他们真的太落后了。我记得当中国派人到洛杉矶,拆除了一个旧的关闭的发电厂,把整套东西,机械装备甚至一砖一瓦,全都运到中国,重新组装起来,让它重新焕发可了生机。
Then it began to start from the most basic industries, and the outsourcing of low-end production lines in Europe and the United States to China also began at that time.
然后它开始从最基本的产业开始做起,欧美低端生产线外包给中国也是从彼时开始。
The first is cheap toys and daily consumables, just as we did to Japan and South Korea a generation ago.
首先是便宜的玩具,日用消耗品,就像我们在上一代人之前对日本和韩国所做的那样。
Then there are more complex products, such as air conditioners, then printers, then other electronic products, such as vacuum cleaners, then stereos, and then televisions. We have retained brand patents, but they are becoming more and more Chinese.
然后是更复杂一些的产品,如空调,然后是打印机,然后是其他电子产品,如吸尘器,然后是立体声音响,然后是电视,我们保留了品牌专利,但它们变得越来越中国化。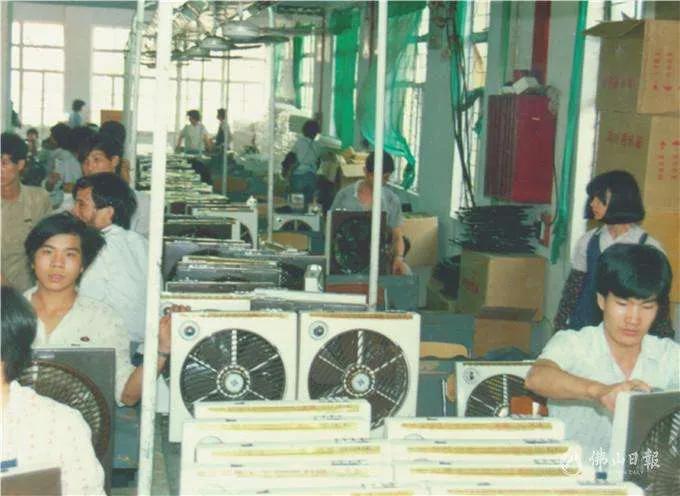 Then the 9 / 11 incident occurred, and the attention of the United States began to turn to the Middle East. Bush and Cheney believed that the top priority was to catch Saddam Hussein, so they spent trillions of dollars on the wars in Iraq and Afghanistan. American politicians began to change their foreign policy. They said: at least the Chinese did not threaten to blow us up like the Muslims in the Middle East, They are now producing a lot of things, and we need this "fake" consumer economy to move forward. Bush pushed for more tax cuts, and the US was distracted by the real estate bubble and stock bubbles.
然后911事件发生,美国的注意力开始转向中东,布什和切尼认为当务之急是抓到萨达姆,并因此在伊拉克战争和阿富汗战争上花费了几万亿美元,美国政客开始改变外交政策,他们说:中国人至少不像中东穆斯林那样威胁要炸毁我们,他们现在正在制造生产很多东西,我们需要这种"假"消费经济来继续前进。布什推动了更多的减税,美国当时被房地产泡沫和股票泡沫分散了注意力;
After the economic crisis, all this collapsed. After taking office, Obama found that everything was falling apart and he had to save the auto industry. He looked around. After two wars, the United States had only a dying economy and an opposition party that scolded every day. They hated him just because he was half black and refused to cooperate with him.
经济危机后,这一切都崩溃了,奥巴马上台后发现,一切都在分崩离析,他必须拯救汽车行业。他环顾四周,经历了2场战争后,美国只剩下一片垂死的经济和一个天天叫骂的反对党,他们讨厌他,只是因为他是半个黑人,拒绝与他合作。
He tried to stop China. He formulated the TPP that shut China out and the strategy of returning to the Asia Pacific.
他试图阻止中国,他制定了将中国拒之门外的TPP,制定了重返亚太的战略。

TPP
Then trump was elected. He said that he would stop exchanges with China on all key technologies, and even frankly decouple.
然后特朗普当选,他说,停止和中国一切关键技术的往来,甚至直言脱钩。
Trump told the world that he could not let China dominate all key technologies before 2025, and therefore did not hesitate to fight a trade war. However, in the past few years, under the pressure of inflation, the United States is becoming full of crisis.
特朗普告诉世界,他不能让中国在2025年之前主导所有关键技术,并因此不惜大打贸易战,但几年下来,通胀压力下,美国国内正变得危机重重。
A pandemic has turned China from crisis to safety. All along, China has been continuously producing and developing, absorbing hundreds of billions of foreign investment and focusing on creating a better life,.
一场大流行却让中国转危为安,柳暗花明,一直以来,中国都在不断生产和发展,吸收了数千亿的外国投资,专注于创造更好的生活。
The west is now deeply dependent on China. Changing this situation will mean a thorough reform of the United States and the western system, but the cost will be unbearable to the West.
西方现在深度依赖着中国,改变这种状况将意味着对美国和西方体系进行彻底改革,但其成本会令西方无法承受。

中国网友杨曦月的回答
I'm a Chinese. Give me some advice from the perspective of Chinese people.
我是一个中国人,从中国人的角度给点意见吧。
In fact, I think competition is a good way to promote the development of mankind as a whole. During the cold war, a lot of resources were invested in science and technology, and the United States and the Soviet Union created a lot of inventions. For example, the Apollo program is the result of this competition. It is not only the success of the United States, but also the success of all mankind. I think this is a great era in human history.
事实上,我认为竞争是一种促进整个人类发展的好方法。冷战时期,大量的资源投入到科学技术中,美苏双方创造了大量的发明创造。比如阿波罗计划就是这场竞争的结果,它不仅是美国的成功,也是全人类的成功。我认为这是人类历史上一个伟大的时代。
In the 30 years after the disintegration of the Soviet Union, the United States wasted too many resources in meaningless war, which not only did not make the world better, but made the world worse. What the United States fears, no one can challenge the United States.
在苏联解体后的三十年里,美国在无意义的战争中浪费了太多的资源,不仅没有使世界变得更好,反而使世界更加糟糕。美国害怕什么,没有人可以挑战美国。
Now another great era is coming. After decades of efforts, China has gained great influence in the world and become more and more powerful. There is a lot of competition between the United States and China. I think benign competition can make both sides better. In order to win or not lose, both sides should invest more resources and focus on internal key issues, such as inequality, corruption, innovation, etc. As a Chinese, I believe my country will become better under such competitive pressure.
现在又一个伟大的时代即将到来。经过几十年的努力,中国在国际上获得了很大的影响力,变得越来越强大。美国和中国之间发生了很多竞争。我认为良性的竞争可以使双方变得更好。为了赢得或不失去,双方应该投入更多的资源,专注于内部的关键问题,如不平等,腐败,创新等。作为一个中国人,我相信我的国家会在这样的竞争压力下变得更好。
Over the years, I have witnessed many changes: in the past few years, corruption has decreased a lot, society has become more equal, long-term infrastructure planning is under way in many places, and more and more resources are pouring into the field of science, technology and education.
这些年我目睹了很多变化:在过去的几年里,腐败现象减少了很多,社会变得更加平等了,许多地方正在进行基础设施的长期规划,越来越多的资源正涌入科技教育领域。
I hope the United States can do the same. Therefore, don't constantly discredit and criticize China in international affairs. Because other countries know what they want and judge by themselves. Anti China propaganda will not make the United States great again, but will only make the United States a narrow and selfish country.
我希望美国也能这么做因此,不要在国际事务中不断地抹黑和唱衰中国。因为其他国家知道自己要什么,自己判断。反华宣传不会使美国再次伟大,只会使美国成为一个狭隘自私的国家。
There is an old Chinese saying: facts speak louder than words. When people are cheap, they will reap.
中国有一句古话:事实胜于雄辩,人贱自有天收。

美国网友亚瑟•摩根的回答
China has a population of 1.4 billion. Almost five times the population of the United States. China has a huge consumer market (higher than the US market). China's growth rate is higher than that of the United States. China has nearly $01 trillion in US public debt. China is replacing the United States as a major trading partner in some parts of the world.
中国有14亿人口…几乎是美国人口的5倍。中国有一个巨大的消费市场(高于美国市场)。中国的增长率高于美国。中国拥有近01万亿美元的美国公共债务。中国正在取代美国成为全球某些地区的主要贸易伙伴。
China has built dozens of artificial military islands in the South China Sea to impose its own power in this important area of world trade. China is increasing its participation in research, technological innovation and patents every year. China will launch three more satellites into space to enhance its military monitoring capability.
中国在南中国海建造了数十个人工军事岛屿,以在这一重要的世界贸易领域强加自己的权力。中国每年都在增加对研究、技术创新和专利的参与。中国将再向太空发射3颗卫星,以增强其军事监控的能力。
Facing this situation, what can the United States do? Nothing can be done. The United States needs to get used to living with the Chinese dragon. It is better to face China as a partner rather than as a competitor.
面对这种情况,美国能做些什么呢?什么都做不了。美国需要习惯与中国龙生活在一起。最好是以合作伙伴的身份面对中国,而不是作为竞争对手。
China is very different from the United States: China is facing globalization, free trade agreements and its future. The Chinese people are looking forward to it. The United States is looking back on its past and "making America great".
中国与美国有着巨大的不同:中国正面临着全球化、自由贸易协定及其未来。中国人民正期待着。美国正在回顾它的过去,"让美国变得伟大"。
I'm not afraid of China. On the contrary, I respect its ancient history. It is eager to return to where it once belonged and become one of the greatest powers in the world.
我不怕中国。相反,我尊重它的古代历史,它渴望回到曾经属于它的地方,成为世界上最伟大的强国之一。
出处:头条号 @今涛拍案